Many people come to Roatan and hear about a mysterious rope swing over the ocean, whose location is a local 'secret'.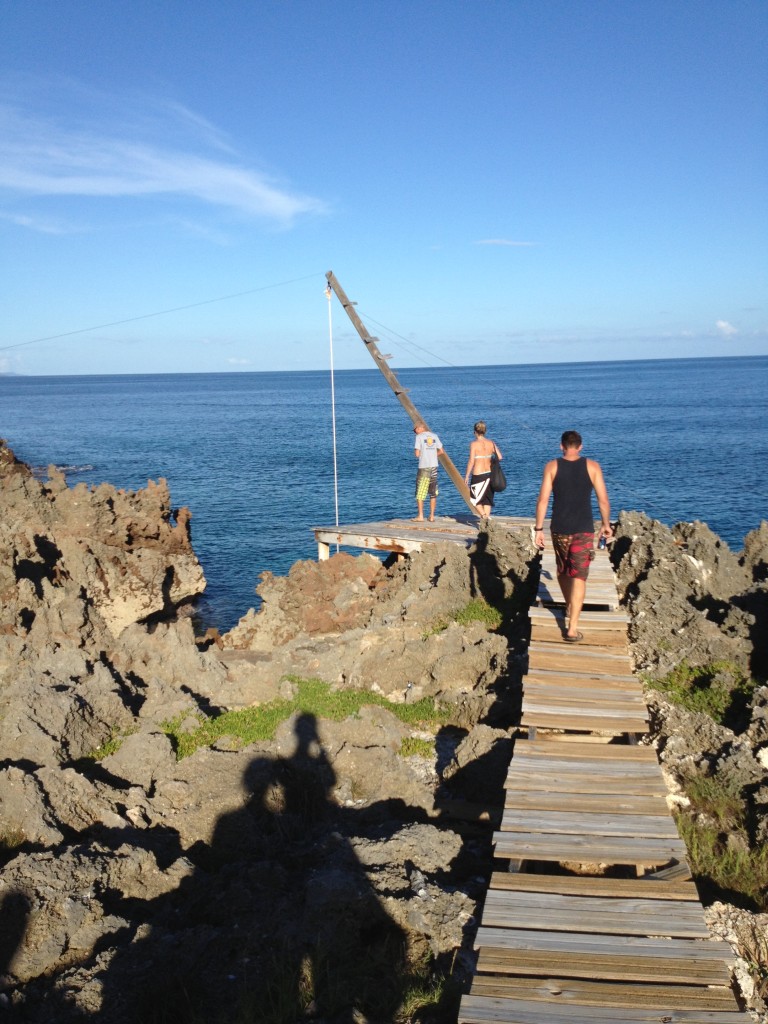 As you can see from the walkway and platform with no railing in the picture above, the rope swing is not exactly at the top of the safety standards list. (While we're on that topic, I wouldn't advise taking anyone to the rope swing who is: under 13, not a strong swimmer, or super drunk.)
The reason the location of the rope swing is so highly guarded is two-fold: first, it's located on private land (you have to walk through the owner's farm to get there) and he doesn't seem particularly keen on busloads of tourists tramping through his yard, and two: it's already pretty much falling apart, so the more people use it, the sooner it's going to be gone.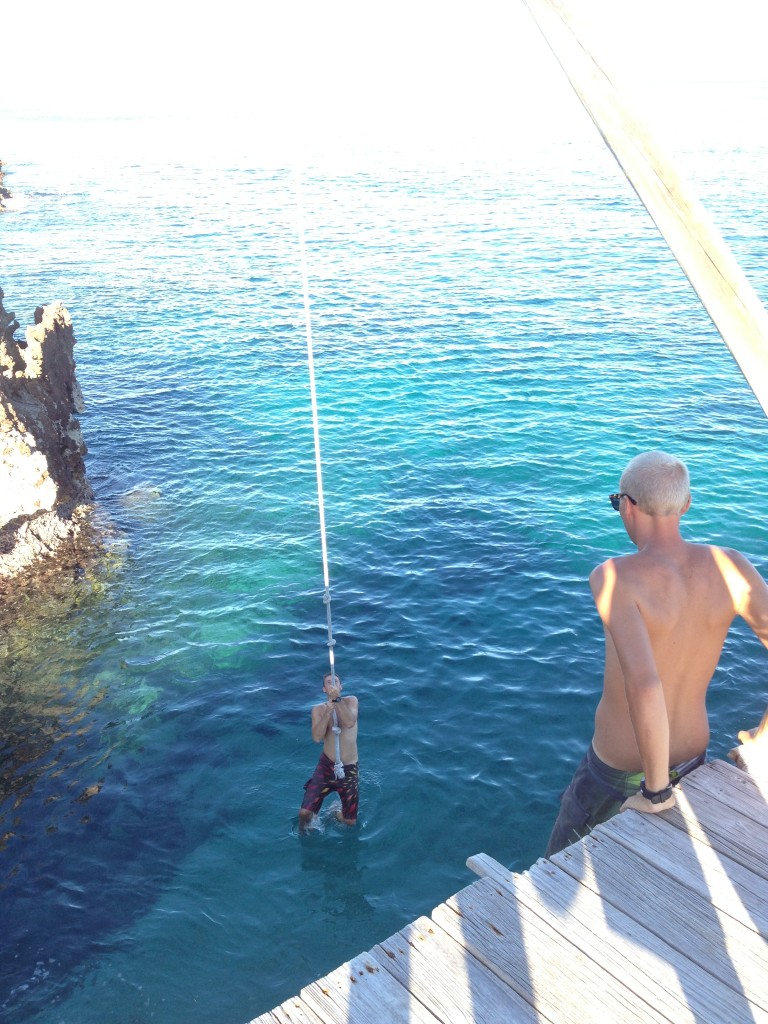 I've spent many a sunny afternoon at the rope swing, and it's a lot of fun. Even if you're too chicken to go on the rope (it's a much bigger drop than the photos show, and you have to get out by getting smashed up onto slippery ironshore by waves), the platform has stunning views and is a great place to suntan, listen to music, and watch the crazies fling themselves out over the ocean.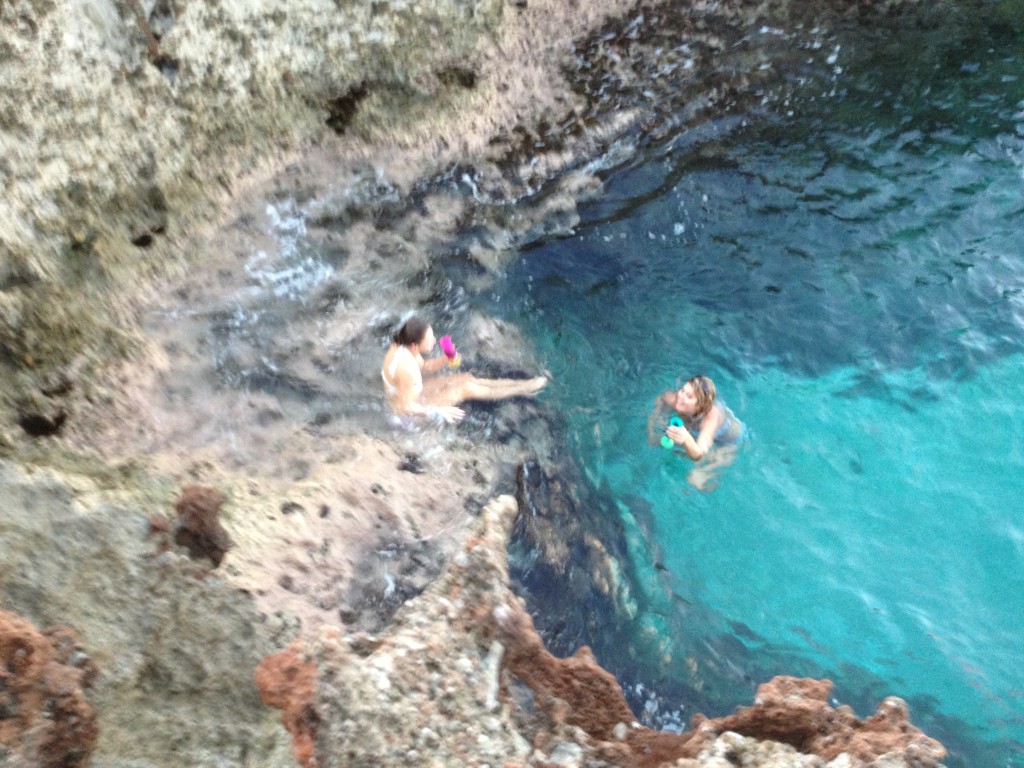 The photo above shows the exit point… my friend and I were having a little trouble getting out. However, this may have had something to do with our rum & cokes we insisted on taking with us. We decided to give up and swim out into the ocean a bit to enjoy the sunset/moonrise instead.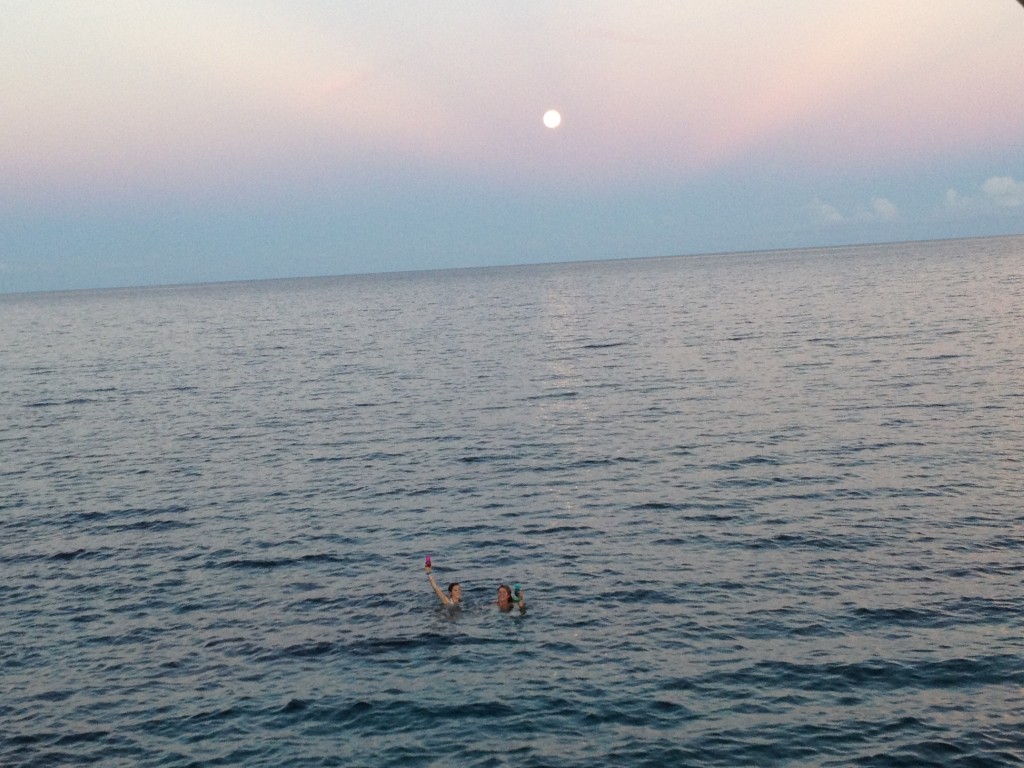 If you are on the island and you ask someone who lives here nicely enough (maybe bribe with Salva Vidas) they might take you to the rope swing or let you in on the directions.
For those of you not wanting to make the trek, or with kids, or are scared of heights, you're in luck! Half Moon Bay in West End now has its own rope swing. Karl Stanley (of the infamous submarine) has installed an old boat with a counterweighted mast that serves as a rope swing. You can swim out to in it in the bay and swing off it or jump off the boat. It's a blast! Check out this video of it:

Wherever you decide to swing in Roatan, HAVE FUN!
– rika